Undertale AU Wiki
Welcome to the biggest encyclopedia on Undertale and Deltarune AUs.

There are currently 521 articles, 2,893 files, and 35 active users on the site!

Just know that it is REQUIRED for you to read the Rules and Guidelines and the Policy of the Wiki BEFORE contributing to our Wiki.
If you have a question about certain things here on the wiki, visit the Questions and Answers Forum Board and ask there. Be sure to read through the FAQ first, as your question might already be answered there.
And if you see something on this site that is yours and you are unhappy with its presence here, please contact Alphasaith with a link to the page that steals from you and a link to the proof of this being your work.

This site contains spoilers for Undertale. if you have not completed the game, you may get spoiled.
Featured Article
Inverted Fate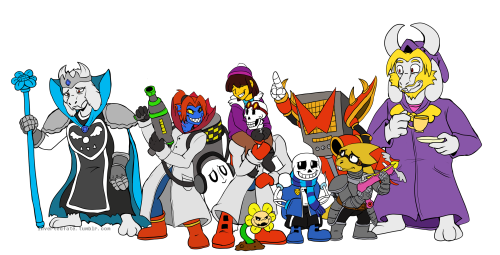 Inverted Fate is an Undertale AU taking place after a failed True Pacifist run. Asriel won the final battle and started to reset time, but lost control of his powers, resulting in the six main characters or "lost souls" swapping places but not personalities. This ends up creating a very different Underground.(more...)
---
Latest Blogs
nobodysans asked Sans for a white shirt, bla…
i found this really cool asriel dreemurr god…
---
---